Delta Optical Titanium 10x56 ROH
Code:
153
Product detailed description
The Delta Optical Titanium 10x56 ROH binoculars are 10x magnification binoculars that allow you to get better image detail at the cost of lower brightness compared to the 8x56 ROH. These types of binoculars have proven to be essential equipment tailored to the eyes of older hunters whose eyes do not fully utilize the capabilities of the large exit pupil of the Titanium 8x56 ROH model. Regardless of the age of the observer, the Titanium 10x56 ROH binoculars will prove useful for hunting or nature observation, especially in full moon conditions and during daytime observations.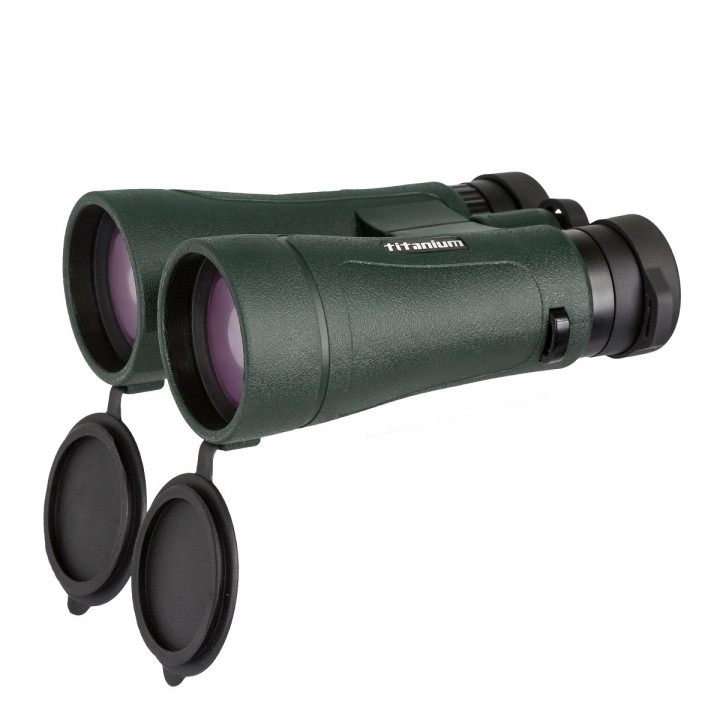 Delta Optical Titanium ROH binoculars combine elegance and style with modern technical solutions. The abbreviation ROH stands for a series of hunting binoculars with a modern roof prism design and 56 mm diameter lenses. Thanks to the special prisms and sophisticated internal construction, the Delta Optical Titanium ROH binoculars are probably the smallest and lightest binoculars with 56 mm lenses in the world. Weighing no more than 950 g, Delta Optical Titanium ROH binoculars are similar in size to 50 mm lens binoculars and outperform them with more than 25% larger lenses.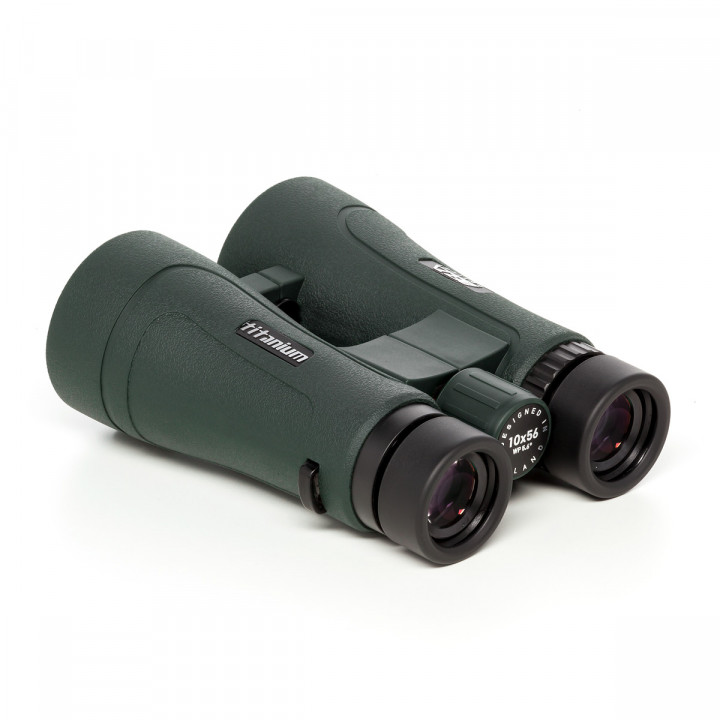 All lenses of the Titanium ROH series binoculars are coated with specially selected FMC multi-layer anti-reflective coatings with 99% efficiency. As a result, the overall light transmission is maintained at 90%, as confirmed by the German DEVA Institute. This is a better result than in other binoculars in this price range - in the Titanium 10x56 ROH the image is brighter and clearer despite the same lens diameter and the same magnification.
The durable Titanium ROH binocular bodies, made exclusively from lightweight aluminium alloys, are coated with a texture that is pleasant to the touch. Thanks to the internal focusing system with centrally located adjustment wheel, focusing is quick and easy with a small range of rotation. The right eyepiece is equipped with additional dioptric correction for people with visual impairment. All Titanium ROH series binoculars are completely waterproof and nitrogen filled, preventing them from fogging up from the inside. Adjustable swivel eyepieces allow comfortable viewing with glasses.
These binoculars are not just modern technology. The design and style of the Delta Optical Titanium ROH binoculars originated in Poland, the Titanium binoculars were designed and developed in Poland. Their exceptional elegance and high quality of workmanship was recognized by the 2013 "Good Design" design competition, in which the ROH series binoculars reached the final. Each binocular comes with a practical case and a comfortable carrying strap.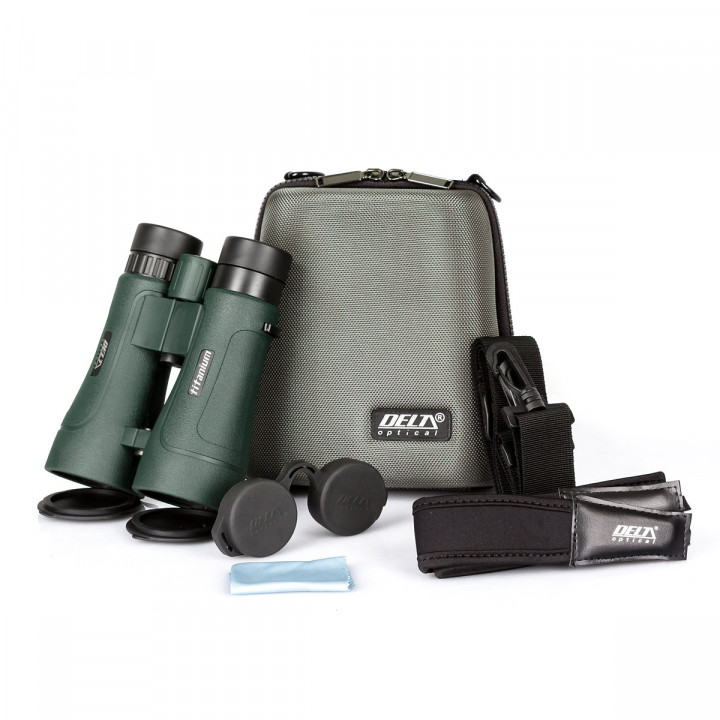 Advantages of the Delta Optical Titanium ROH binoculars
Binoculars with 56 mm diameter lenses with the dimensions of a 50 mm lens binocular
Highest light transmission of 90% among roof binoculars at this price level
Fully sealed, nitrogen-filled, water vapor-free body made of light metal alloys
internal focusing system for precise and fast focusing
adjustable swivel eyepieces to allow viewing with glasses
modern design with distinction confirmed, finalist of the "Good Design" competition of 2013
10 year warranty
beautiful clear image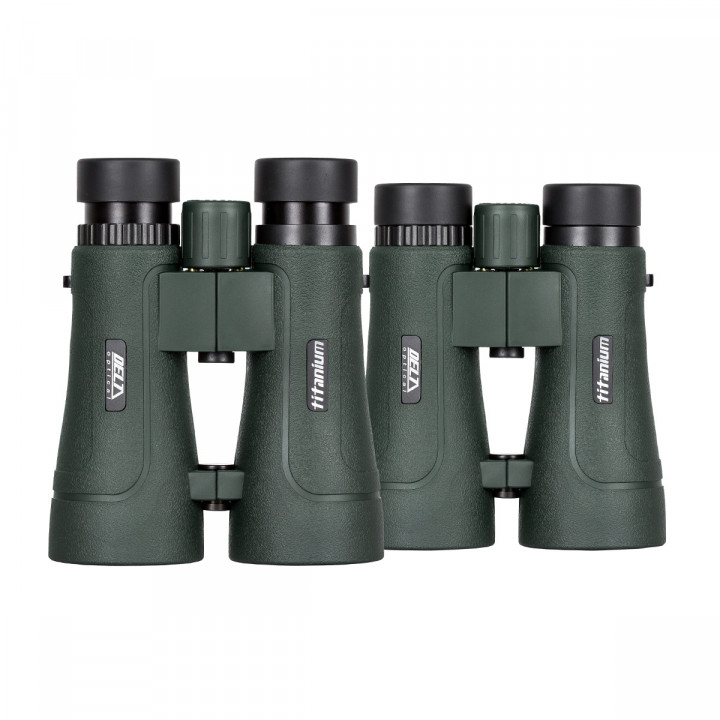 Be the first who will post an article to this item!