FoodSaver FFS006X
Code:
11718
Related products
Product detailed description
The FoodSaver vacuum sealerwith a powerful suction pump takes care of the air extraction perfectly, thus ensuring several timeslonger freshnessand preservation time of food.Less food ends up in the bin. Includes an integrated pull-out handheld vacuum with optional FoodSaver accessories. The vacuum sealer can be used with rigid slotted foil or with the handheld vacuum sealer withoptional containers, jars, marinator and vacuum stoppers. The welding machine is equipped with anintegrated foil holder and a cutting knife to make your pouches quickly. In addition, the use of foil will be 30% more efficient. The device in an elegant compact design is equipped with anintuitive ratchet mechanism. The drip tray can be removed and washed in the dishwasher.
Operating modes
Thanks to fully automatic operation,it both vacuums and seals joints in one step. You can use thedry or wet food mode, theself-sealingmodewithout vacuuming, the quick marinating programmein the FoodSaver marinator. For delicate foods, themanually operated pulsevacuum functionis ideal. The vacuuming and sealing process is indicated byLED indicator lights. 2 3.8 l bags, 3 0.94 l bags, 3 0.95 l ZIP bags and 1 roll of 280 mm wide, 3 m long foil are supplied with the product.
Key features:
Automatic operation -vacuuming and joint formation in onestep
Dry and wet food mode
Self-sealing mode without vacuuming
Pulse function for manually controlled vacuuming
With integrated FoodSaverhandheld accessoryvacuum
Possibility touse vacuum jars, containers, marinator and stoppers
Powerful suction pump, wide and tight weld
Integratedfoil holder and cutting knifefor bag preparation
Keep food fresh several times longer with vacuum storage.
FoodSaver foil
The grooved foil features special channels that allow perfect air extraction around the food compared to conventional smooth foils. In addition, it is strong and does not stick together. This professional film creates a wide, perfectly airtight seal. Food can be stored in the fridge, freezer or pantry in the film and can be reheated, defrosted and microwaved straight away. This means that meat will last 2-3 years in the freezer instead of 6 months. In the fridge, for example, cured meats and cheeses can be stored for up to 6 months instead of a week. These films can be washed after use and reused.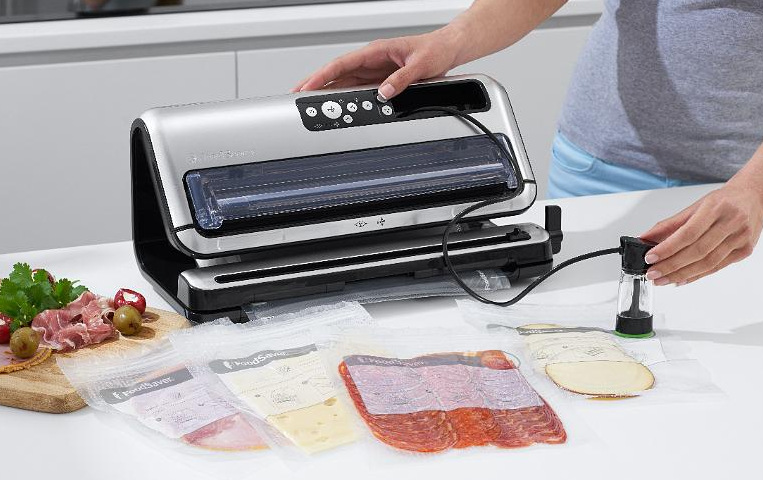 ---
Special vacuum Fresh containers
The optional square Fresh Vacuum Containers are made of Eastman Tritan copolyester without bisphenol A. The advantages of this material are its resistance to breakage, light weight, and its ability to not take on odors and tastes. Several sizes of jars are available, and they stack well to take up as little space as possible. FoodSaver Fresh containers are perfectly sealed, so nothing spills out even when tipped over. Store food in the container in the fridge, freezer or pantry, and reheat food in the container in the microwave right out of the box. Dishwasher safe for easy maintenance.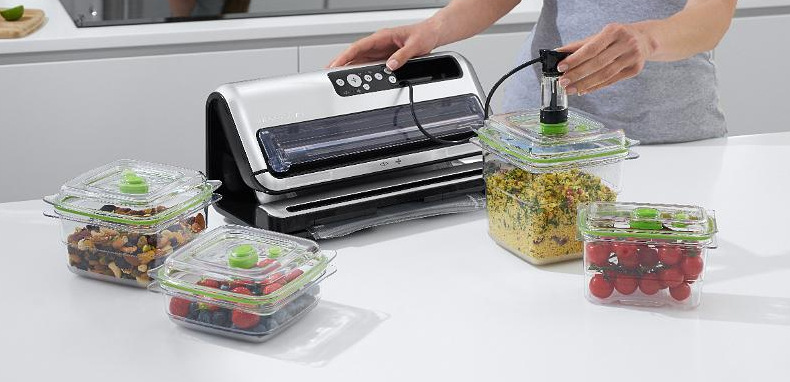 ---
Vacuum containers
Round vacuum jars are ideal for fragile foods, nuts, coffee, soups and sauces, biscuits, flour or rice. They keep food fresh in the pantry or fridge up to 5 times longer.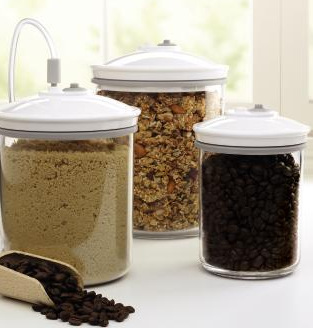 ---
Vacuum stoppers
Extend the shelf life of wine, oil, extracts, vinegar with FoodSaver stoppers. They fit most bottles and provide a perfect vacuum seal. Conveniently wash them in the dishwasher.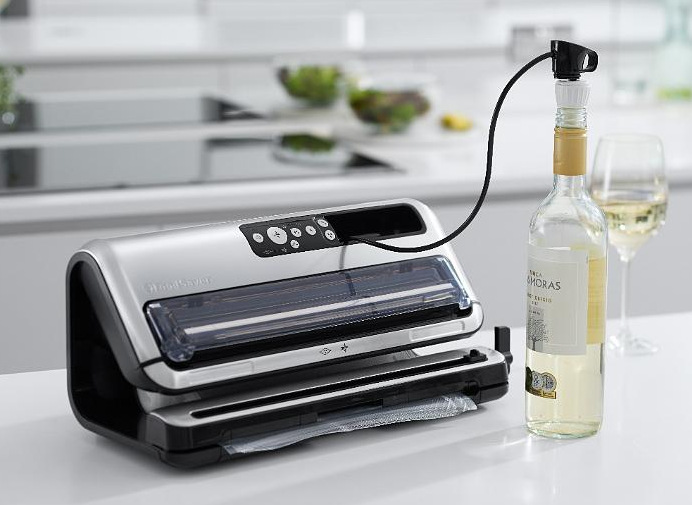 ---
Marinator
Want to speed up the marinating of meat and vegetables? With this container, marinating will be done in a fraction of the usual time. Hours become mere minutes. How is this possible? The underpressure in the marinator causes the pores of the food to open up, allowing the marinade to be absorbed very quickly.
Be the first who will post an article to this item!